This is the top of the main content
What's MyNZBN?
MyNZBN is your NZBN space. Log in to manage your business' NZBN details so they're always accurate, search for businesses of interest and set up and manage your watchlists.
Use watchlists to receive updates about other businesses
If you add a business to your watchlist we'll notify you of any changes to the details of that business. For example, you might want to set up a watchlist for your key suppliers and customers.
To add a business to your watchlist:
Search for the business and select it from the search results
Select "Get updates about this business" from the business details page
Log in (if you hadn't already done so)
The business you've added will now be on your watchlist
Search for a business to add it to your watchlist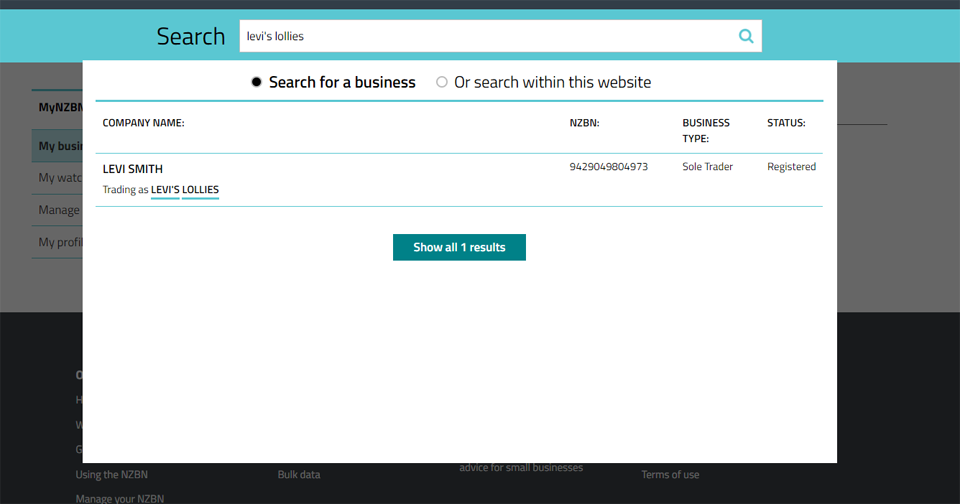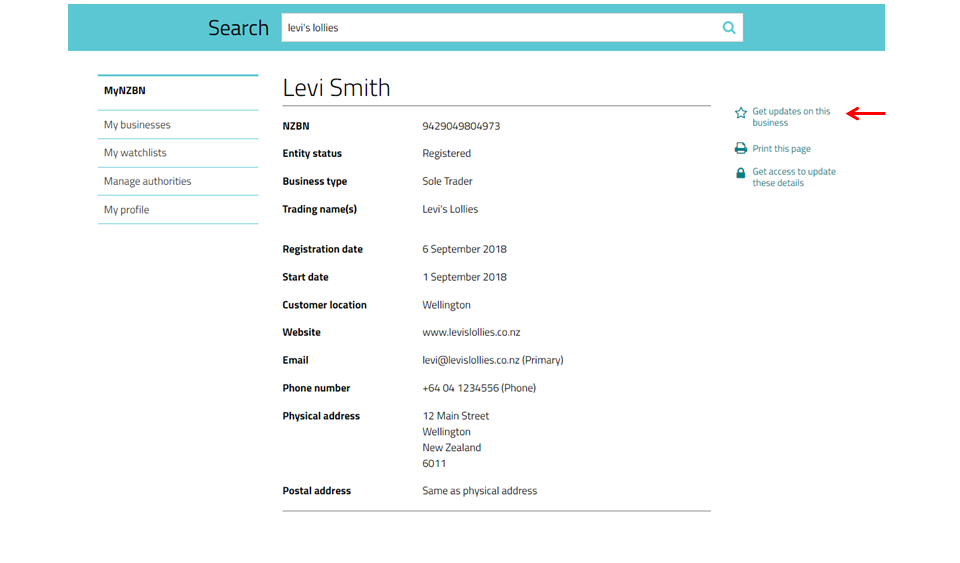 To manage how often you get emails about organisations on your watchlist or to add extra email addresses to your watchlist notifications:
Log in to MyNZBN
Select My Watchlists and scroll down to the settings area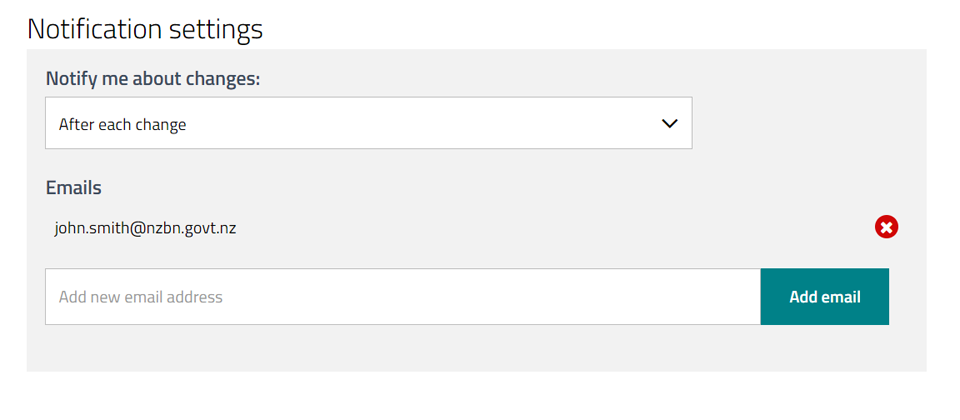 You can remove businesses from your watchlists through My Watchlists.
Check and update your watchlist
Update your business details
Are you a sole trader partnership or trust?
You can edit any of your information on the NZBN Register.
Find out how to update your details if you're a sole trader, partnership or trust
Is your business a company?
You can edit most of your 'day-to-day' information through MyNZBN.
Find out how to update your details if you're a company or other registered organisation
Update your profile
Keeping your profile information up-to-date means we can contact you if there are any changes to NZBN services that would affect you.
From your profile, you can:
Update your name and contact information
Access RealMe® to change your RealMe password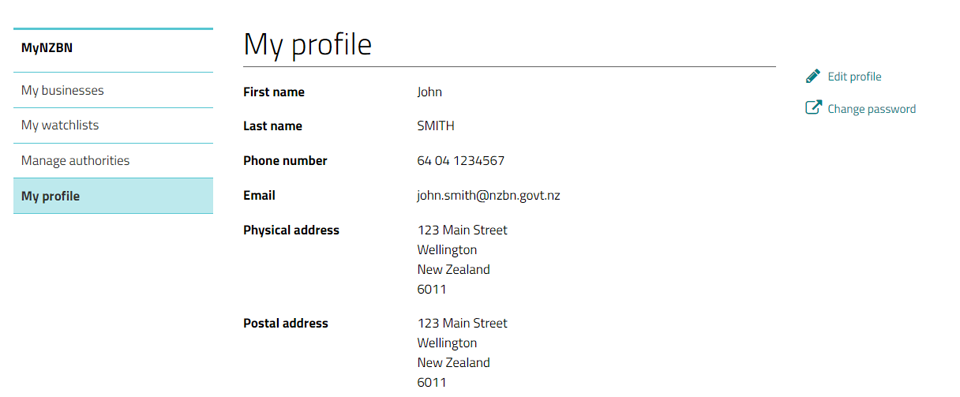 If you're the administrator of an organisation with multiple users sharing authority over businesses (such as an accounting company), you'll be able to manage the organisation's details and list of users on the appropriate register.