How tech business 2Shakes is taking advantage of the NZBN
Small, innovative start-ups like 2Shakes are realising the full potential of using the NZBN in their business transactions and processes.
New Zealand technology firms are uncovering real benefits from integrating the New Zealand Business Number (NZBN) into their systems.
The NZBN is a globally unique identifier that's available to all New Zealand businesses — whether they're a sole trader, charitable trust or large corporation. The NZBN links to the information businesses are most often asked to share, like their legal name, email address or phone number.
2Shakes (NZBN 9429041732267)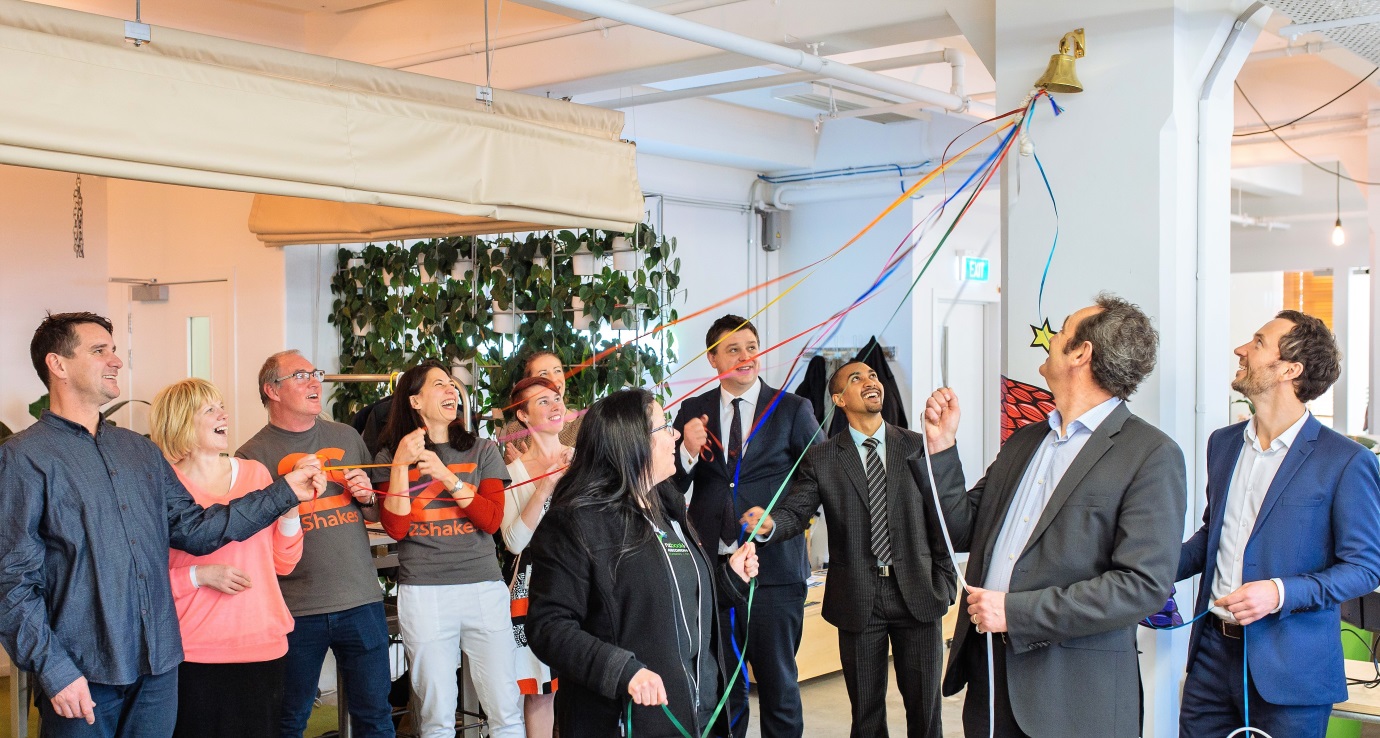 Innovative start-up 2Shakes provides a simple and effective client onboarding and Anti-Money Laundering Customer Due Diligence (AML CDD) platform for professional practices and agencies.
2Shakes' software helps AML phase 2 entities including bookkeepers, accountants, tax agents, real estate agents, financial advisers and lawyers automate the administrative and compliance work in onboarding new clients.
For bookkeepers, accountants and tax agents 2Shakes uses the NZBN to populate agreements and government authorities which are electronically consented to and signed by the client - quickly, securely and safely. Then 2Shakes uses the NZBN to let government agencies, banks and insurance companies know who has authority to act on behalf of that business.
Those companies, along with real estate agents, lawyers and others can also take advantage of 2Shakes AML CDD features. Here, 2Shakes uses the NZBN to build a picture of company ownership structure, and helps identify Beneficial Owners — a key part of Due Diligence.
Additional CDD information is recorded and Beneficial Owners are electronically ID Verified, all in a single, streamlined process. Plus all the information is available within 2Shakes, ready for government and third-party audits as well as government annual reporting.
Like 2Shakes, any firm that's a supplier to government, or involved with tendering or contracting, will find that the NZBN makes it much easier to do business with government agencies.
Get started with the NZBN
Using the NZBN offers many benefits, by helping you cut down on time-consuming manual tasks and making it easier for others to transact with you.
Using the NZBN in your business
Get started with a free NZBN-Business Match to find the NZBNs of the businesses you already work with. Then connect to the free NZBN API to start taking advantage of the most accurate business information available