More business, less work with Zeddy
"Palmerston North has the potential to create future unicorns," says Kate Gwilliam, CEO of agritech business Zeddy.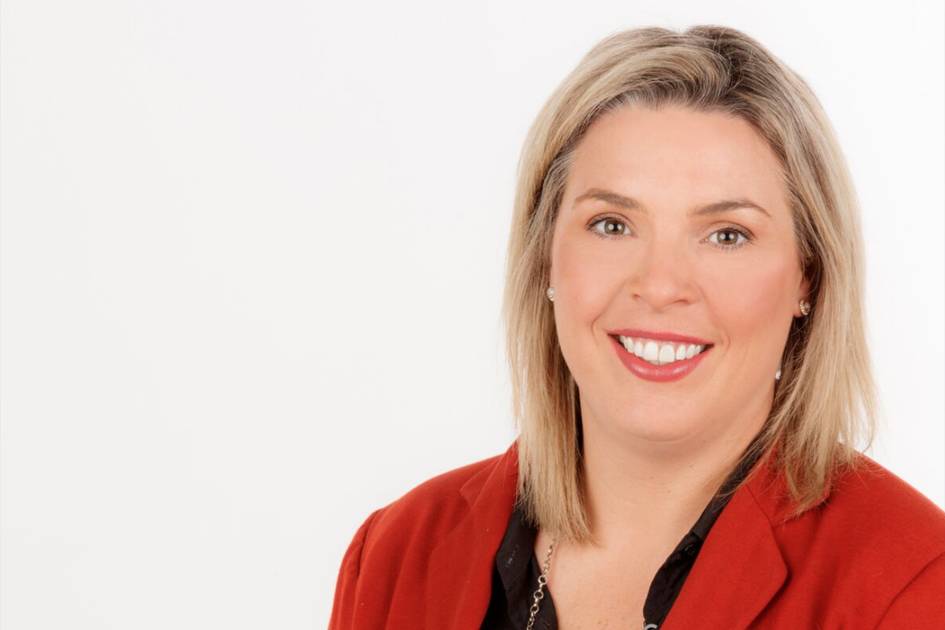 Unicorns are privately held start-up companies that are valued at over $1 billion, so it's no small claim.
But Palmerston North is rapidly getting a reputation as a place where businesses work smarter rather than harder to gain a competitive edge.
Greedy cows were the inspiration for Zeddy(external link), a Palmerston North based start-up that is aiming to change the way we farm.
Zeddy's research has shown cow can consume up to 65kg of food in any one sitting when its left to its own devices, which can make feeding cows an expensive business.
"If you've got a few greedy animals you end up with other ones that are underfed," says Kate Gwilliam, CEO of Zeddy.
"We figured out we were spending $200,000 on supplementary feed for our cows a year and we thought some of this was being wasted by not being directed to the right place. We thought, there's got to be a more sustainable way to do this."
The result was the Zeddy, a purple solar powered machine that's taking the farming world by storm.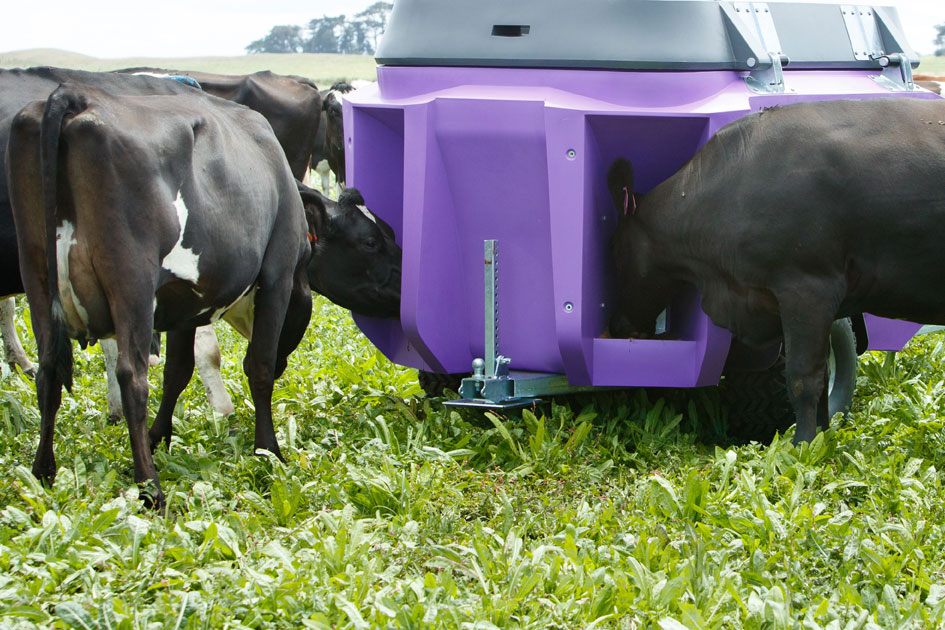 It's an automated feeder that ensures all animals receive an equal amount of food. Each animal is given an RFID (Radio Frequency Identification) tag in their ear that communicates with the Zeddy, releasing an allocated amount of food several times throughout the day. Farmers can tailor the amount to the life stage and health of the animal, and at the end of each week they receive a report on how much feed their herd has consumed. When the Zeddy is empty, the farmer's alerted by text message.
"We saved $100,000 on feed for our farm in the first year, but this was only just the beginning of the benefits," Kate says.
"We ended up with healthier animals, and had less of an impact on the environment due to only directing feed to where it was most needed."
For many farmers, this change means they can afford to move to better quality feed.
Kate thinks her company's success has come from prioritising the customer journey and thinking through each touchpoint with Zeddy. Their team has carefully considered how customers can be moved from awareness to loyalty.
She also credits technology for helping her business grow quickly. Technology has helped her grow from start up to a small company, and coordinate with ease when working with contractors or new staff.
Technology time savers
MRPeasy(external link) — Kate uses MRPeasy to plan production, manage inventory and stock, track the end to end sales process and get accurate up to date reporting. "This software has been important to us because it allows us to track each part in production for an individual Zeddy – we can identify information about individual machines quickly."
Slack(external link) — "Slack changed the way our team works", says Kate. "It's a messaging service that helps people collaborate, and people tend to respond much faster to a Slack message than an email. This enables us to work faster and smarter."
Jira(external link)— "I would recommend this software to any business that has a website and a tech team working on updates. Your IT team can review each other's code when trying to figure out problems and get to a solution faster."
NZBN — "We are always looking for ways to make the onboarding and procurement process easier in our business. Having a unique business identifier is really helpful to us in better serving our customers."
Get started with the NZBN
Using the NZBN offers many benefits, by helping you cut down on time-consuming manual tasks and making it easier for others to transact with you.
Using the NZBN in your business
Get started with a free NZBN-Business Match to find the NZBNs of the businesses you already work with. Then connect to the free NZBN API to start taking advantage of the most accurate business information available