Quick fire five with CaliWoods (9429045956805)
When Shay Lawrence travelled the world, she saw how polluted some of the most isolated places around the globe had become as a result of unconscious consumption. As a result, she set up CaliWoods to excite people about living a more sustainable life that will have less impact on the environment.
Shay started her business rearing to go, with her passion for the environment and drive to be her own boss. As well as offering a range of eco-friendly products, Shay blogs on plastic-free living and shares tips on getting eco-friendly.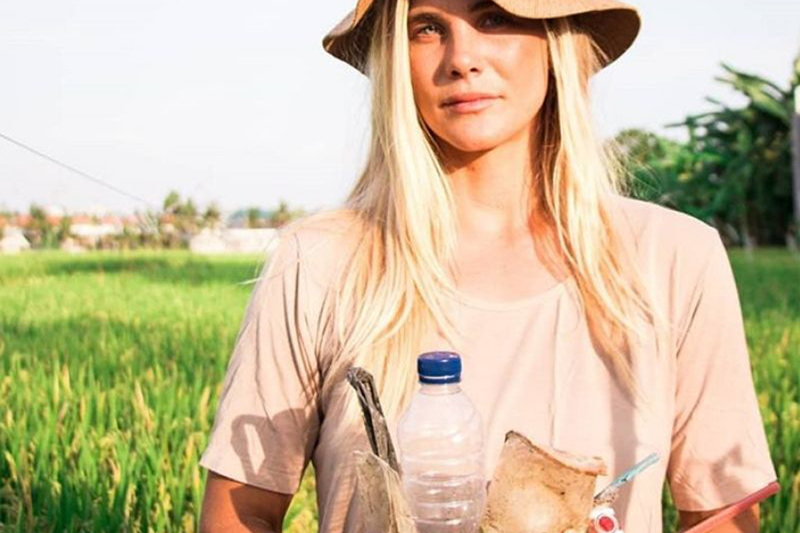 What inspired you to start CaliWoods?
I got the inspiration to start CaliWoods through travelling and seeing the world. I had always been surrounded by nature and passionate about the ocean and surfing. After finishing my studies in Environmental Science at university, I couldn't wait to get overseas and travel.
For the next six years, I travelled to many different places – from busy streets to some really isolated areas.
While sailing to the most isolated places, which were really beautiful, a common theme came out of it – lots of plastic.
I wondered if many people had been there before us, these spots were that remote. Yet plastic followed us to every single place we went. Beautiful patches of white sand with palm trees and the baby blue water just covered with everything from bottle caps to sandals. It really was crazy.
When I returned from my travel, I wanted to put energy into my own business and do my part to help.
I started CaliWoods about two and a half years ago with a gazebo at the Takapuna market with reusable straws. They were a new concept so I had to explain what they were and how they worked. It was so cool to see how people instantly recognised that using that plastic once for about 10 minutes was pretty nuts. Using that product and message I was able to develop a retail-ready version and distribute through hundreds of stores around the country.
What are you most proud of about CaliWoods?
I am most proud of the fact that it's a social enterprise. It's a business, but it's a reflection of my intentions. The business supports me financially, but it also gives back to the environment and the community.
I think a lot of the people can see the genuine nature of the business and they are trying to reduce plastic consumption and live more sustainably.
Having that strong core purpose and seeing that people are relating to it is definitely satisfying.
What's the biggest insight you have for people getting into business?
Don't do something if it's just for the money because at the end of the day you have to have a passion for driving your business.
If there is something you can be paid for and you are passionate about it – combine them.
Sometimes it's not easy to just wake up for the money. Have a mission and drive.
What's the biggest challenge you have faced in your business?
It was when I had to do everything myself.
When you start, you don't have the cash to outsource tasks. You try to do everything yourself and end up spending quite a bit of time completing tasks outside your skillset. You have to learn so many new and different things – and try and make it work.
Managing that sort of scenario, bringing in the right people at the right time can be very challenging.
How do you use technology to save time in your business?
There are two most important pieces of technology that we use – Asana and TradeGecko.
We are a small team, plus contractors that we outsource our work to. We use Asana as our communication tool.
TradeGecko is our inventory and order management platform that we have setup for our business. Our other systems like Shopify and Xero are integrated with TradeGecko, and they all seamlessly speak to each other – a huge time saver and cost-efficient.
Get started with the NZBN
Using the NZBN offers many benefits, by helping you cut down on time-consuming manual tasks and making it easier for others to transact with you.
Using the NZBN in your business
Get started with a free NZBN-Business Match to find the NZBNs of the businesses you already work with. Then connect to the free NZBN API to start taking advantage of the most accurate business information available.