Quick fire five with Cathy Pope Jewellery (NZBN 9429044266202)
Cathy Pope is a designer with a mission: to create ethically produced jewellery that celebrates the unique beauty of all women.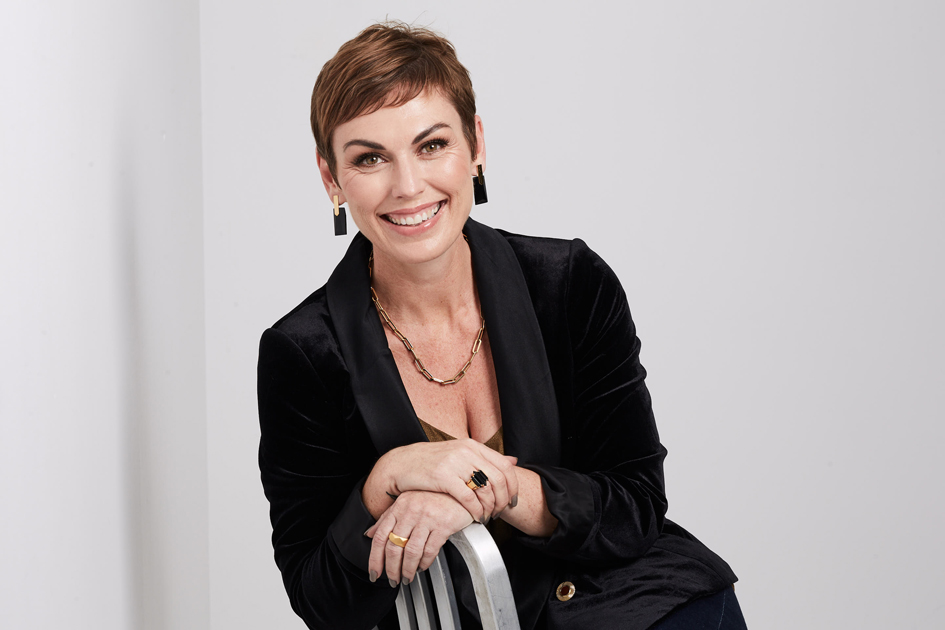 Travelling to India to source her gemstones and personally check how they are produced, Cathy is an example of how business ethics can be a unique selling point. This attention to ethics and detail is reflected in the way her photo shoots feature a diverse range of women with different ages and ethnic backgrounds.
Social media has been one of the key channels for building Cathy's business, and she talks to us about why it's important that small businesses embrace it.
What inspired you to start Cathy Pope Jewellery?
It was an accidental business that began when I was working as a costume designer in film and television, and running my own dressmaking business. I've always preferred wearing unique clothing and jewellery that others aren't wearing, so I created a chunky choker necklace for myself and soon enough my friends were ordering them, a shop in Christchurch asked to stock them, the media loved them and before I knew it I had a business. It all began with my inspiration to wear original designs and not to follow the crowd and look like everyone else, and now I have Cathy Pope Jewellery(external link), it's pretty surreal.
What are you most proud of in your business?
Seeing our Prime Minister, Jacinda Ardern wear my jewellery when she met the Queen was one of my proudest moments.
I'm really proud of the way I've built Cathy Pope Jewellery from scratch and just six years in I have a flourishing business, doing what I love, with thousands of amazing customers and no debt. It's been a steep learning curve but every step has been such a delight.
What's the biggest insight you have for people getting into business?
My biggest advice would be to learn and understand all aspects of your business but to then hand some areas over to the experts.
I meet a lot of small business owners who are overwhelmed and daunted by social media so they don't embrace it. Social media is vital to understand because it's your voice and no one can create it like you. I'm not great with numbers so I have a fabulous accountant who I trust but with some business coaching I've also learnt how to manage my expenses more efficiently. But social media has been the most powerful tool I've used for connecting with my customers and fronting up as my own brand has meant I've gained genuine trust and as a bonus, that's converted into sales.
What's the biggest challenge you have faced in your business? How did you resolve it?
The biggest challenge for me has been managing the relationship with my suppliers and manufacturers outside of New Zealand. Dealing with Asia has a whole set of challenges I'd never expected like language and cultural barriers, technological issues, and communication. The list goes on, it really does.
Many small business owners think in the beginning they only need to visit their suppliers once to establish the relationship and set things up but they find out they need to do it regularly. I visit my suppliers in India every year and in three weeks I can get up to two years' worth of sampling completed. This crucial part of the business means constant maintenance and if you don't keep on top of things, the standards, deadlines and quality control slides, which any business big or small can't afford.
How do you use technology to save time in your business?
My website is the main area of my business that relies on me using technology to keep things going. Essentially I run an e-commerce business so staying on top of that and emerging web technologies is key. I'm in the process of introducing video on my website so customers can see what the jewellery looks like worn when a model is moving. I'm also always interested in new apps that can be added to my Shopify(external link) website to improve the customer experience such as a rewards programme and subscriber incentives. My developer regularly keeps me in the loop about advances in these areas and after they install them I manage the day to day workings of my website. Shopify is amazing!
The manufacturing of jewellery has changed hugely over the years with many handmade pieces moving into mass production wax castings and now CAD (computer aided design) has refined things even more. CAD has meant that designs can be more precise and production more reliable. I've really had to be flexible and move quickly with these new technologies.
Get started with the NZBN
Using the NZBN offers many benefits, by helping you cut down on time-consuming manual tasks and making it easier for others to transact with you.
Using the NZBN in your business
Get started with a free NZBN-Business Match to find the NZBNs of the businesses you already work with. Then connect to the free NZBN API to start taking advantage of the most accurate business information available