Quick fire five with Nick Von K (NZBN 9429033189840)
Nick Von Klarwill is a self-taught jewellery designer that's taken his pieces as far as Hollywood with names like Ozzy Osbourne and Lady Gaga wearing his eclectic collections.
He started Nick Von K when the main fashion brand he used to create and supply for went into liquidation.
Nick Von K launched in 2010 at New Zealand Fashion Week – he shares his story from the beginning.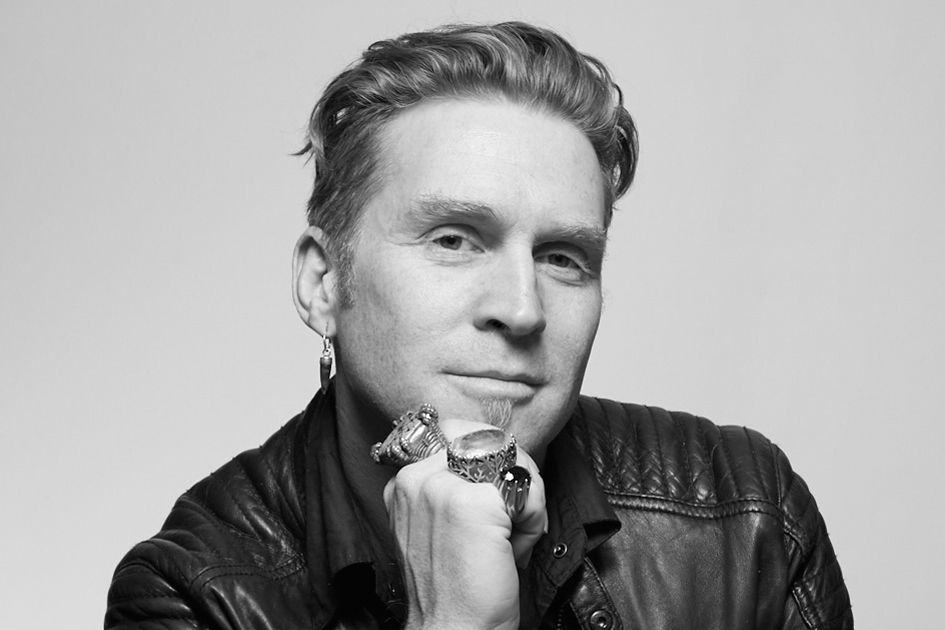 What inspired you to start Nick Von K?
I've been making jewellery for about 25 years now since I was a teen. I never went to jewellery school or art school, I just learned as I went along.
Before I started Nick Von K I was in what I call my extended development period, it was a great time of exploration and gave me a lot of experience in different parts of the industry. When the main business I was supplying went under I was faced with an uncertain future. My solution was to take everything I'd learned over the years and create my own jewellery brand, so I had the control, and the idea of Nick Von K was born.
The beauty of it was that I chose to work in a higher price point which gave me the freedom to create much more elaborate designs, in sterling silver, gold and precious gemstones, rather than costume metals and materials.
Plus having all that experience meant that when I launched the brand it made a huge impact; I launched 3 collections simultaneously with over 80 pieces which is gigantic for a jewellery brand.
I'd say the inspiration for all of these designs had been building up for a long time, I'd been restricted by low price points and it was like the flood gates opened and the initial Nick Von K collections all poured out.
What are you most proud of in your business?
When you create something from nothing more than a little idea in your brain, and people respond by giving you money for it and wearing your designs, it's incredibly satisfying.
It makes me feel very proud and very humble at the same time, and I still get a kick out of that same feeling to this day.
Every new design I create and release has the potential to be successful or a flop. And every time people like it and vote with their wallets, it's that feeling that makes me feel like I'm living my best life.
What's the biggest insight you have for people getting into business?
I was given this piece of advice when I started, and I still feel like it's the most relevant thing for anyone entering into business today - ask a lot of questions and listen to the answers.
When you ask someone for advice, they are often flattered and will tell you all sorts of things that they wouldn't tell you if you didn't ask. I've received so much great business this way and approaching the situation with the idea that I have endless amounts to learn from the people around me.
When you think you know everything, you close a lot of doors, and when you think you know nothing, all the doors are open.
What's the biggest challenge you've faced in your business? How did you resolve it?
There's a little game I like to play to keep me on my toes - I think of the worst-case scenario that could happen, and then I think of a solution.
To be honest business is a constant challenge, there is always something changing and just when things are going along smoothly something will go wrong and cause stress and chaos.
Customers come and go, markets open and close, styles are in and out.
It's best to always have something new in the works because chances are the thing that's working right now will be gone soon, and that's when I'll need the new ideas to replace it.
Research and development are always high on my list, and setting plans into motion now gives me many avenues to switch to when things require change.
As they say, the only constant thing in life is change. And to be honest dreaming up the future is my favourite part of the job. That's when I get to feel creative.
My absolute favourite thing of all is finding something that has never been done before. It doesn't happen often, but simply searching for it is when I feel most alive.
How do you use technology to extend your business?
I'm lucky in that jewellery is so perfect for social media, I've learnt to take pro photos of my jewellery and posting them on Instagram and Facebook is a such great way for me to communicate with my fans and keep them updated as to what's happening next with Nick Von K.
I'm always experimenting with new ideas and designs, and I get a lot of instant feedback when I post images of these online. That sort of direct interaction with my customers and fans gives me a massive insight into what is working and what's not and the value of that conversation is enormous.
It's also great for people to be able to talk to me directly. Often these days we can't get through to the person in charge and my customers appreciate being able to have a direct line of communication to me.
Get started with the NZBN
Using the NZBN offers many benefits, by helping you cut down on time-consuming manual tasks and making it easier for others to transact with you.
Using the NZBN in your business
Get started with a free NZBN-Business Match to find the NZBNs of the businesses you already work with. Then connect to the free NZBN API to start taking advantage of the most accurate business information available.