Quick fire five with Velvet Heartbeat (NZBN 9429046500908)
Suzie Eggleton is the sole trader behind Velvet Heartbeat, a vegan friendly handbag business that sees her sewing creations from her small Auckland studio.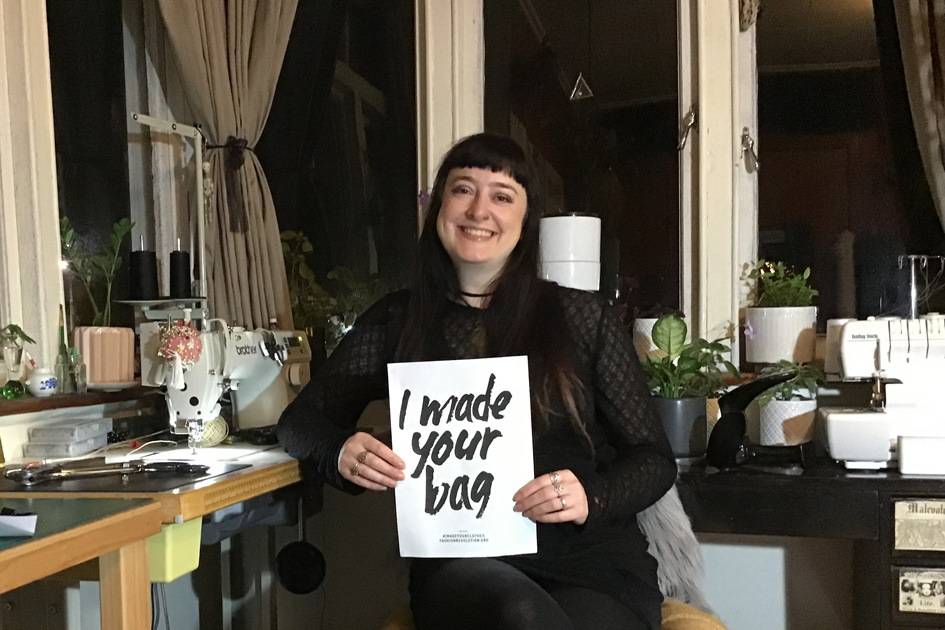 What inspired you to start Velvet Heartbeat?
I've always wanted a brand to call my own, and I wanted to make bags that were created ethically. My bags are all vegan and made with sustainability in mind so for me it's part creativity and part activism.
I'd been sewing for a few years on films and in the fashion industry, and thought 'hey, I could really make this into a business'. For fashion brands in New Zealand most of the manufacturing is done overseas so it's a quite niche. I've always loved making things, and I had some savings so thought I'd give it a go – and here I am.
What are you most proud of in your business?
All of it! Starting Velvet Heartbeat from scratch not knowing whether it would work has been the biggest thing. It took a lot to take a risk but I'm glad I did.
I'm especially proud of the values behind my brand. I believe in creating fashion that has no negative impact on the environment. So that's keeping scrap material out of landfills, and ensuring people and animals aren't negatively affected by the process.
I've also done some collaboration with other creatives which has been so fulfilling. I recently did some work with The Good Trend to create ethically made hair accessories from remnant fabric. Collaborating means pooling together what we each have, and not just our money – things like our skills, experience and social audiences too.
What's the biggest insight you have for people getting into business?
You've got to be true to yourself and know what your purpose is. But you have to have equal parts dream and practicality.
It's important to have a nest egg of savings behind you because when starting a business, you're likely to be in the 'building' stage for some time.
What's the biggest challenge you have faced in your business? How did you resolve it?
I don't have a marketing background so that has been tricky starting from the bottom up, especially with the emphasis on social media marketing nowadays. It's something I didn't learn at fashion school but there are so many resources out there. I listen to podcast after podcast and sign up for all the free courses that I can.
How do you use technology to save time in your business?
There are a lot of great apps, I regularly use graphics apps such as Canva or UNFOLD to quickly pull together ideas or imagery for social media, packaging or my website. I am trialling a few social media scheduling apps too to help streamline that process. I've been able to make my website using Squarepace which is really user friendly and provides a lot of great analytics so you can see what's working.
It's important to try and use what's out there because you have to really pick and choose what to outsource because you can't afford to do that with everything. I've used tech to connect with others in small business on the Facebook communities and it's great to talk with others who are having similar issues or successes.
Get started with the NZBN
Using the NZBN offers many benefits, by helping you cut down on time-consuming manual tasks and making it easier for others to transact with you.
Using the NZBN in your business
Get started with a free NZBN-Business Match to find the NZBNs of the businesses you already work with. Then connect to the free NZBN API to start taking advantage of the most accurate business information available