Quick fire five with Zealandia (NZBN 9429042777588)
The Karori Sanctuary Trust is behind Zealandia, the world's first fully-fenced urban eco-sanctuary based right in the coolest little capital. Zealandia's Chief Executive Paul Atkins shares how setting up a trust and a not-for-profit enterprise lends itself closely to starting any type of business.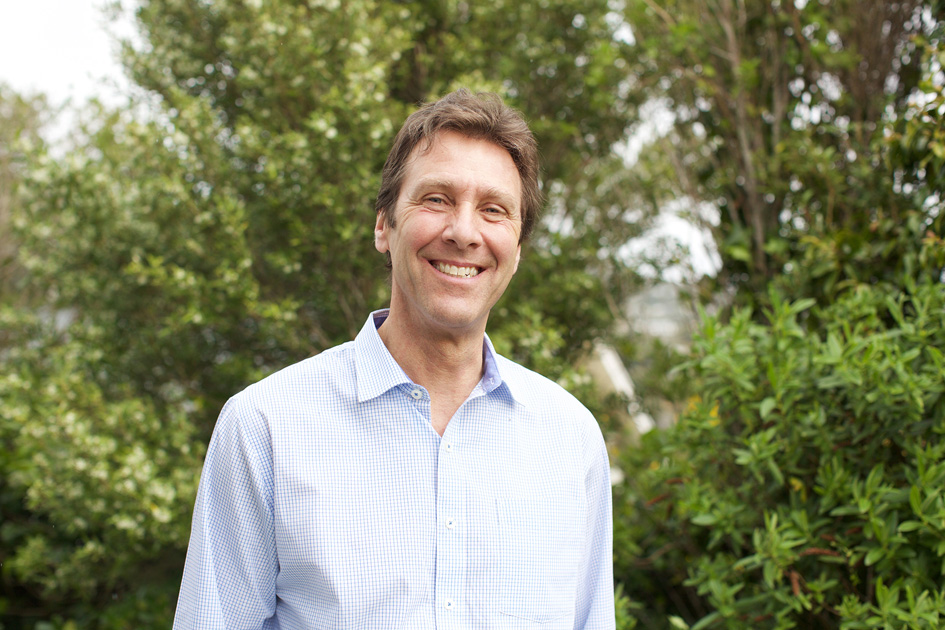 How was the trust set up?
The trust came out of a coincidence of opportunities really. Forest and Bird were working on a review of the state of biodiversity in Wellington, and Karori reservoir was one of those areas surveyed. It was a beautiful site. The question was then asked, 'Could we create a sanctuary here?' When the reservoirs were decommissioned this became a real possibility and led to the trust being set up in 1995, a fence was built around the sanctuary in 1999, and from the early 2000s it was open to the public which was a real feat.
What are some of the challenges you've faced as you've grown?
It's really interesting, because even as a not-for-profit, community-based enterprise, the challenges we've faced are similar to any start-up. Commercial enterprises will spend considerable time looking at their marketing mix, the Five Principles of Marketing – Product, Price, Promotion, Place, and People. It really has been no different for us. Getting these right and ensuring we evolve them as we grow is critical. Also, we don't have a single product. We are about ecology, restoration, conservation, research, education, community engagement, and commerce and visitor experience which are complex areas in their own right.
Cash flow is also a huge challenge for every start up whether you're a private company or not for profit. I definitely know what the stress of that can feel like from my time at Zealandia(external link) and working on other start-ups.
Managing the rate of growth can be a real challenge and a part of that is making a realistic assessment and prioritisation of all opportunities, because you can't take them all on all at the same time. We had to learn to pace ourselves and focus on not growing too quickly, because that could have led to us spreading ourselves too thinly.
What are you most proud of in developing the business?
Two things come to mind; transformation and proof of concept. There has been a huge ecological transformation we've achieved through the amazing enrichment of biodiversity in Wellington. There's our business transformation where we've become an entirely self-sustaining and debt-free not for profit which is a result of a lot of hard work by many people over time. We've also been instrumental in an ongoing societal transformation over the last decade which shows a shift in how we as a society value biodiversity and nature.
I'm proud of our proof of concept and the model we represent. Going into this we had to ask, 'do we know if it's going to work?' Well no we didn't, not entirely, but we knew we had a great shot at it because it was extremely well planned. This was important given it was the first time that native biodiversity has been restored in an urban environment in Wellington, and possibly the world for that matter.
Do you have any insight for people starting a social enterprise?
The number one piece of advice is to have a clear vision. That is truly important, you then need to make sure you have good people alongside you and test, re-test and test again your idea.
Businesses need to be mindful of conformational bias. It's easy to see and hear only what you want to see and hear. It's easy to fall into the trap of following your preconceived bias behind your idea. That's where good advisors come in, who will challenge you and bring objectivity. A start-up is like your baby, it's your idea, your vision, and it's critical you don't get too bound up in it without that outside advice.
How do you use technology to save time in your business?
We use technology throughout our business. There are the obvious ways through good office systems and application of IT technologies in our education work, for example, and then there are ways in which we are exploring future applications of technologies such as advanced sensors used in conjunction with machine learning that could be applied in conservation management.
Our application of two fully electric passenger shuttle buses in our business is one example of our commitment in this space and we were the first organisation in Australasia to use this technology for this application.
Get started with the NZBN
Using the NZBN offers many benefits, by helping you cut down on time-consuming manual tasks and making it easier for others to transact with you.
Using the NZBN in your business
Get started with a free NZBN-Business Match to find the NZBNs of the businesses you already work with. Then connect to the free NZBN API to start taking advantage of the most accurate business information available