This is the top of the main content
eInvoicing — Let your business take the next step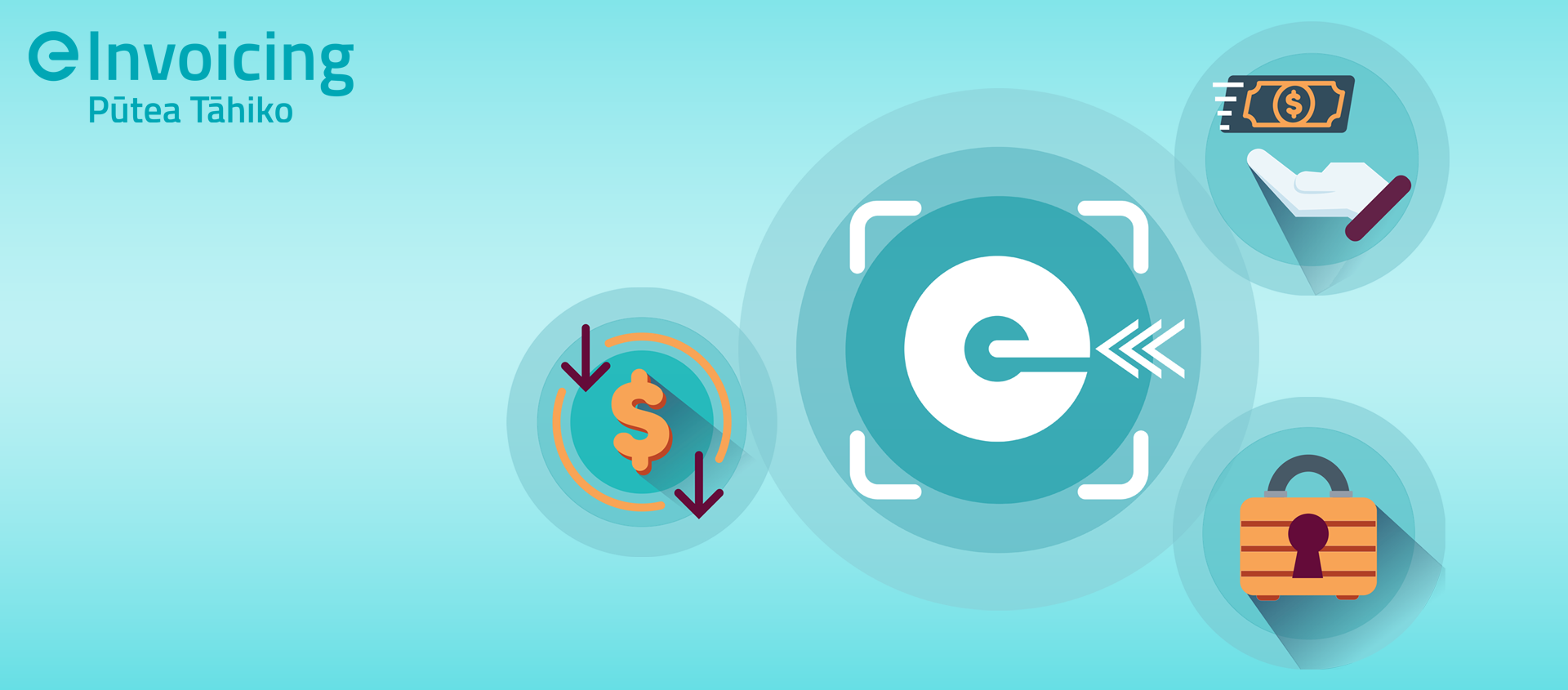 A new way of invoicing
eInvoicing is the exchange of invoice information directly between suppliers' and buyers' financial systems, even if these systems are different.
With eInvoicing, businesses no longer need to generate paper-based or PDF invoices that have to be printed, posted or emailed, and buyers no longer need to manually enter these into their accounting system. It improves accuracy and security, reduces process time and speeds up payments.
As well as getting eInvoicing enabled software, you'll need your buyers' NZ Business Numbers (NZBN), and your suppliers will need yours. These numbers are the unique global identifier that ensures your eInvoices get to the right buyers and your suppliers' eInvoices reach you..
Use the NZBN Business-Match service to match your business contacts to their NZBNs and update your contacts records held in your accounting package.
Go to eInvoicing.govt.nz(external link) to find out what you need to do to get your business eInvoicing and start enjoying the many benefits it can bring to your business.