This is the top of the main content
Unlocking better business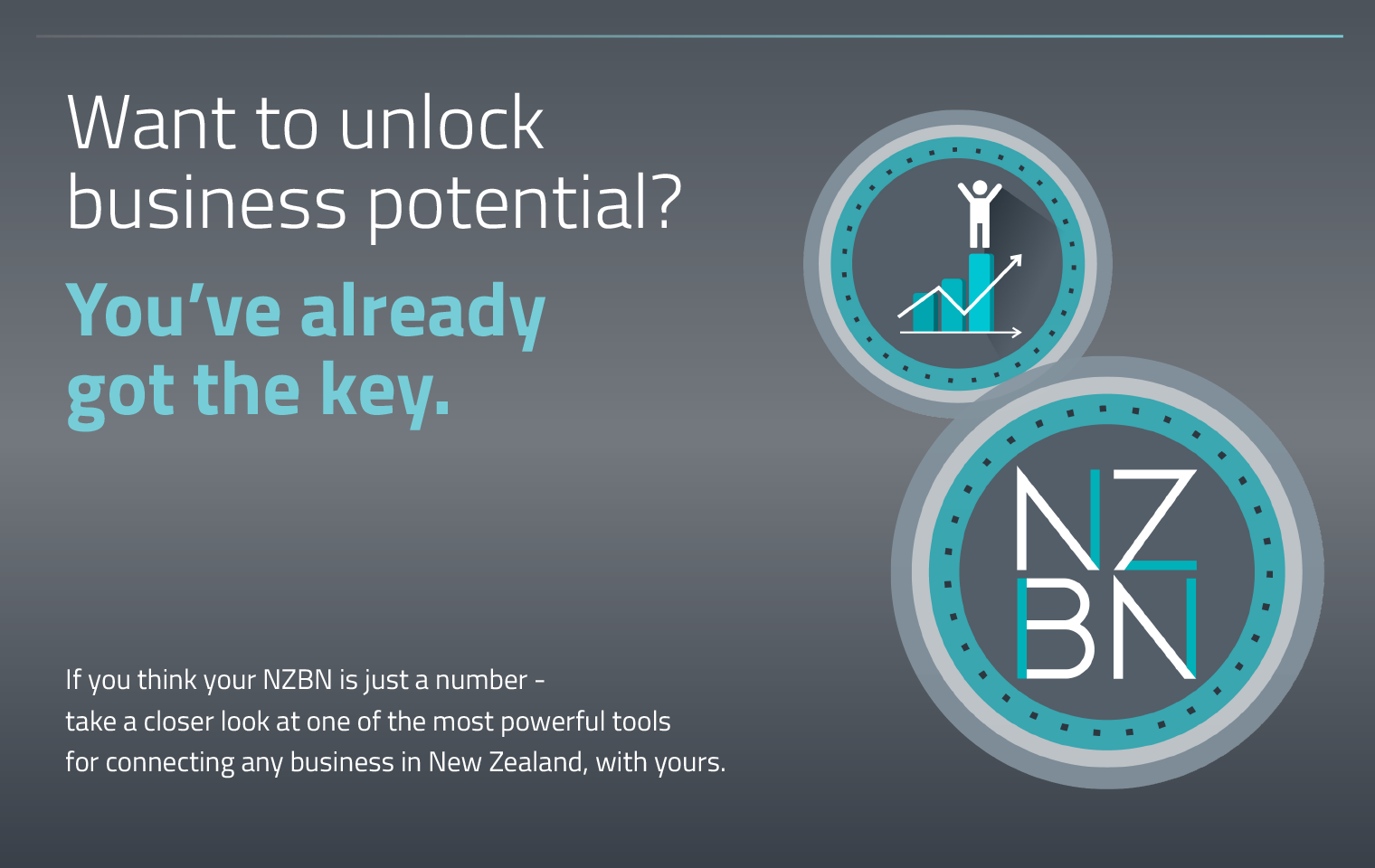 Keep your core business information up-to-date
Your core business information, or primary business data, is a valuable business asset, and it's important you keep it up-to-date. This ensures that other businesses you deal with have the information they need to do business with you. Make the NZBN Register your first stop when something changes, because the organisations you deal with most often rely on your details being accurate.
Imagine you've placed purchase orders with a number of suppliers, and then you move premises. Updating your address on the NZBN Register means that your suppliers will be notified about the change if they are using the NZBN watchlist feature.
Let's get the NZBN working for you by making sure all of your information is correct. Here's what to do if you're self-employed, a partnership or trust, or you're a company or other organisation.
Make your core business information sharable
The more core business information that you make publicly available, the easier it is for other businesses to connect with you, the better your NZBN can work for you, and the less work you'll have to do to keep everyone informed.
If your trading name is publicly available, another business can verify that yours is the organisation they were intending to deal with. If you make your phone number publicly available, then people will know how to contact you to buy your products or services.
Integrate NZBN data in to your business
You can integrate the NZBN into your systems and processes, so you know you're using up-to-date data when you deal with other businesses. This makes business faster and more efficient for you and your customers. When a business you work with makes a change to its information, you can be notified automatically via the NZBN API. Learn more about our NZBN Notification API to help ensure the data you hold on your customers is kept up-to-date.