The number that's a big deal for Kiwi businesses
ASK YOUR ACCOUNTANT
Accountants up and down the country are on a mission to get their customers using the New Zealand Business Number. Why? Because it saves time, it's accurate and it's for all Kiwi businesses – including sole traders. Over 675,000 Kiwi businesses are already experiencing the benefits of having an NZBN.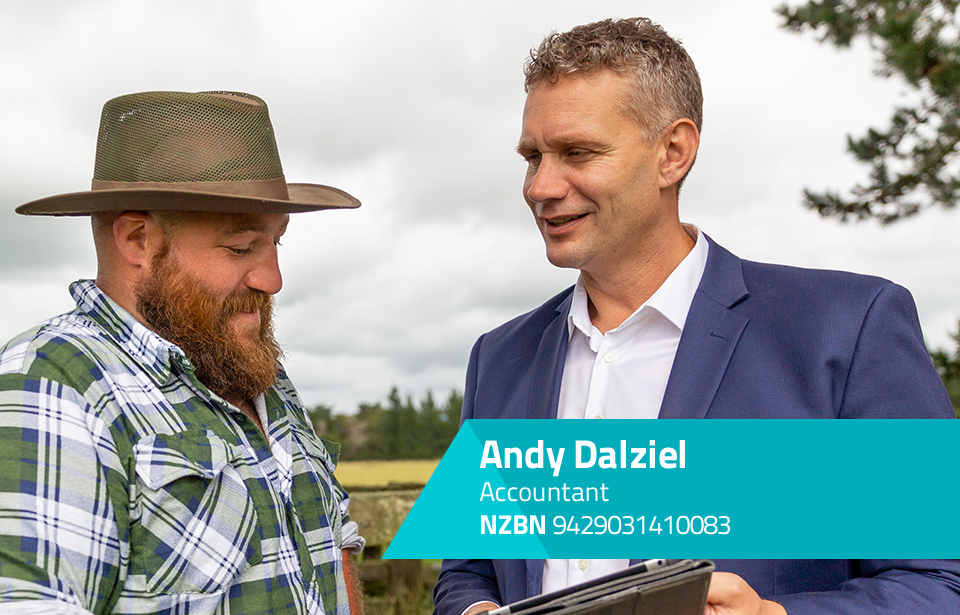 "Your NZBN holds your key business info, like trading name and phone number, so you don't have to keep repeating yourself," says accountant Andy Dalziel.
That means less paperwork – so you can spend more time doing what you love.
How does it work?
An NZBN links to the information organisations are most often asked to share when doing business, like a legal name and physical address. With an NZBN you don't have to keep repeating these details multiple times.
It works both ways too. It's also quick and easy to find accurate information about businesses you work with. When someone you do business with makes a change to their details, you can be notified instantly via the NZBN Register. This means you can be certain you're always working with the most up-to-date information available.
Learn more about watchlists and alerts
Who is it for?
The NZBN Register is the one central source of business information in New Zealand, including details for companies, sole traders, partnerships, trusts, registered charities and more. Whether you're a national company or working from the kitchen bench, the NZBN is for you. Over 675,000 businesses already have one.
Ask your accountant
Get started by searching the NZBN Register to see if your business already has an NZBN. If not, your accountant or bookkeeper can help you get one (or you can do it yourself).
To make the most of your NZBN, fill out all the business details available, from your email address to your Business Industry Classification (BIC). This makes it faster and easier for others to find the information they need in order to do business with you. If you're short on time, your accountant can fill out these details for you.
If you're a company, make sure to ask your accountant about the NZBN before your next annual return, when they'll be prompted to fill out these details.
Published: 13 February 2019