Building a roadmap of opportunities with the NZBN
STATS NZ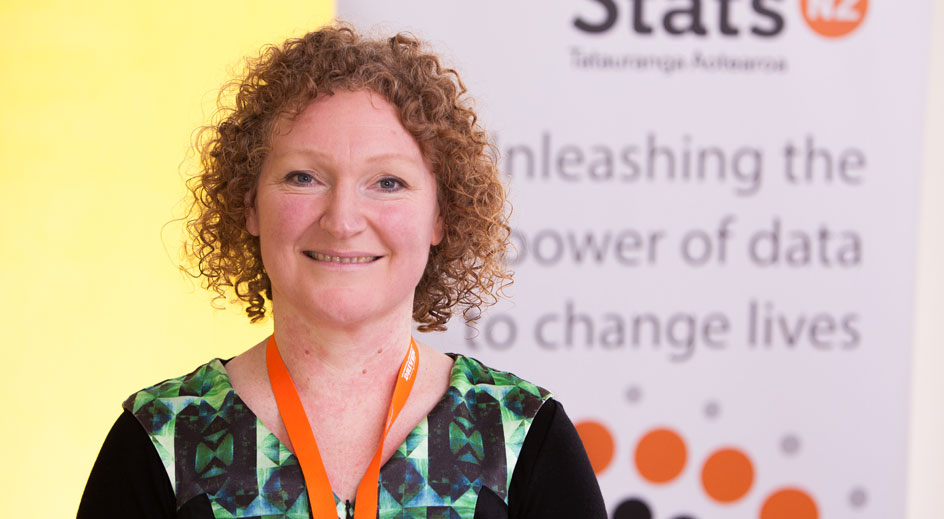 Stats NZ began integrating the New Zealand Business Number (NZBN) into its systems last year and has already started seeing results across the organisation. Watch this video in full to learn more about Stats NZ's NZBN journey.
Sarah Minson, Stats NZ General Manager – Customer Support & Development, explains "The NZBN is more than just a number. It's the opportunity for us to transform the way we interact with businesses."
The NZBN is a unique identifier available to all businesses in New Zealand, which links to core information about that business - such as trading name, email address and phone number.
With many other competing priorities, taking a 'big bang' approach to implementing the NZBN wasn't on the cards. Instead, Stats NZ have built an integration roadmap over the short, medium and long-term by identifying opportunities to streamline or innovate using the NZBN.
Sarah mentions that when Stats NZ first started to look at the NZBN there were a range of opinions across the organisation.
"We're a data agency so of course the NZBN is a perfect opportunity for us to link information across the business, so a lot of us saw huge opportunity,"
"But some of the areas we were less familiar with was how might we use this in procurement and how might we use [the NZBN] in areas like finance," says Sarah.
Stats NZ ran workshops, working directly with the NZBN team, who helped the organisation identify opportunities, both now and in the future.
Stats NZ is excited about the long-term possibilities, Sarah explains "Linking data using the NZBN is going to make life easier for Stats NZ and provide us with some efficiency gains. It's also going to enable us to provide new products and services to businesses."
Get up-to-date information about the businesses you work with. Connect now at nzbn.govt.nz.
Published: 31 January 2018